Camp Hiawatha offers many opportunities for units outside of the traditional camping sessions and is available to Units throughout the year as a base camp if they wish to explore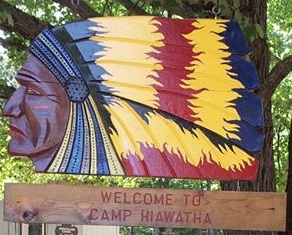 the surrounding national forest or hike along the Pictured Rocks National Lakeshore.
Weekend Camping Information & Resources
Unit, family and out-of-council reservations begin on June 1st of each year for the Fall of the current year and for the Winter and Spring of the following year.
A roster of participants will be collected upon arrival at camp.
No refunds will be given if a Unit does not show without notification prior to 30 days of the camp date. (Unless the facility is rented by another group.)

Use the links below for your Short Term Camping needs:
Short Term Camping Resource Guidebook
Building & Campsite Rental Costs (all camps listed)
Participant Roster for Short Term Camping
Polar Bear Camper Award Patch Order Form
All reservations must be paid online using credit/debit card, pay pal, or electronic check. Once payment is made, a receipt confirmation will be sent to the email you used to make the reservation.
Reserve Facilities

For Facility Reservations Through December 31, 2018

Change the Duration and the Category to start.

Reserve Facilities

For Facility Reservations After
January 1, 2019