Jax Camp
4186 Peterson Rd., Sturgeon Bay, WI 54235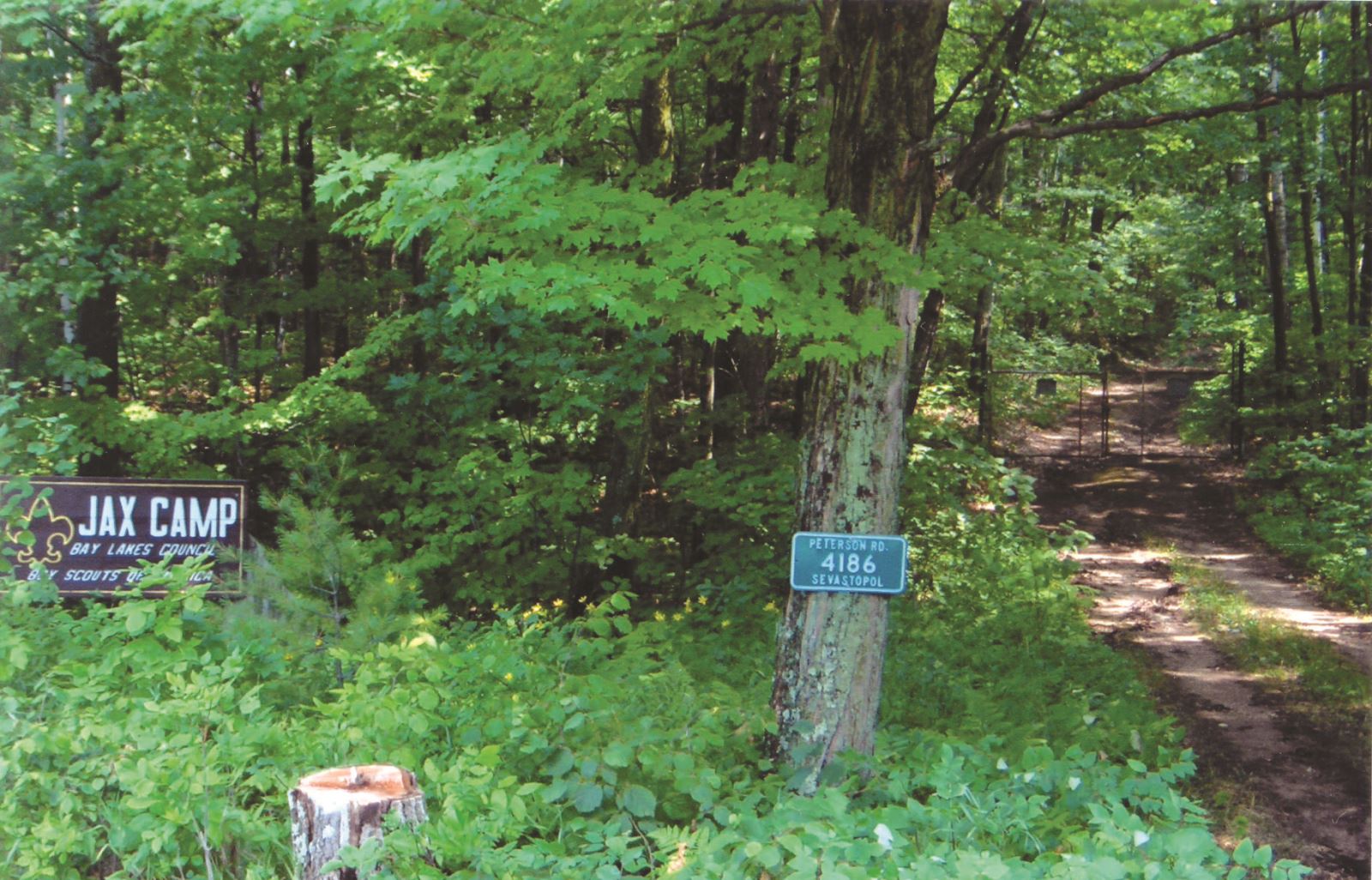 Jax Camp is a rustic wooded area located just northeast of Sturgeon Bay. There are several large open areas for camping; male/female pit toilets; running well with drinking water; campfire ring; and three picnic tables. The camp is located near great biking trails, State Parks, and all the Door Country attractions.
DIRECTIONS TO JAX CAMP: Take Highway 42-57 north into Sturgeon Bay. (Do NOT take business 42-57 into downtown). After crossing the highway bridge, proceed another 2.8 miles on 42-57, turn LEFT on County Rd. BB (Gordon Rd) for .8 miles. Turn RIGHT on Peterson Road and go .8 miles to camp entrance. Jax Camp sign and driveway will be on your right.
Short Term Camping Reservations

Short term camping is off-season camping made available for Scouts and their families and for out of Council and non-Scouting groups.
Unit, family and out-of-council reservations begin on June 1st of each year for the Fall of the current year and for the Winter and Spring of the following year.
A roster of participants and $2.00 per person will be collected upon arrival at camp for Bay-Lakes Council Units/Groups
A roster of participants and $3.00 per person will be collected upon arrival at camp for Out-of-Council Units/Groups.
No refunds will be given if a Unit does not show without notification prior to 30 days of the camp date. (Unless the facility is rented by another group.)

Use the links below for your Short Term Camping needs.
Building & Campsite Rental Costs (For Jax Camp)
Participant Roster for Short Term Camping
Short Term Camping Leader's Guide
Polar Bear Camper Award Patch Order Form

JAX Camp will be closed (online registration) for the winter season from November 17, 2015 until April 30, 2016 due to constant changing unknown weather conditions. Camping will be available as weather permits, therefore, if your Unit is interested in winter camping during these dates please contact the Program Department at the Center for Scouting at (920) 734-5705 to check on camping conditions and schedule a trip.
To make a short term camping reservation, click here.