Internet Charter Renewal
Internet Charter Renewal is the BSA's web-based method for units to renew their charters from any online location—at home, the office or anywhere you have internet access. It's easy, convenient, and accurate because you enter the information yourself!
Here's how it works:
The Unit receives its charter renewal information in October, which includes instructions and updates about Internet Charter Renewals.

The Unit selects an adult volunteer (referred to as the Renewal Processor) to complete the online process.

The Renewal Processor logs into the online Internet Charter Renewal system using a secure access code. At any time, the renewal processor can suspend the electronic process and return later to complete the renewal application. The system allows users to enter new members, renew current members, update leader positions, and update contact information for any registrant.

Once the Charter renewal is submitted online:
Please Note: The Training Report typically available to Unit Key 3 on My.Scouting.org is not currently accessible. The National BSA Member Support Team is working to correct this problem but has not found a solution as of December 5, 2016. When this report is available again, we will be sure to contact our Bay-Lakes Council Units.
Due to this issue, a Unit Youth Protection Training Report for renewing leaders is no longer required for 2017 Charter Renewal submission.
Any charter renewals not received at the Council office by December 31, 2016, will be placed on the "Non-member" list. Any units on the "Non-member" list will not have access to membership privileges and services offered by the Boy Scouts of America. Including but not limited to: use of camping facilities, activity attendance, advancement system and accident & liability insurance.
Please return a completed Unit Key Contact Information Form with your completed Charter Renewal paperwork.
Unit Key Contact Information Form
Exploring Post Key Contact Information Form
Traditional Packs, Troops, Teams, Crews and Ships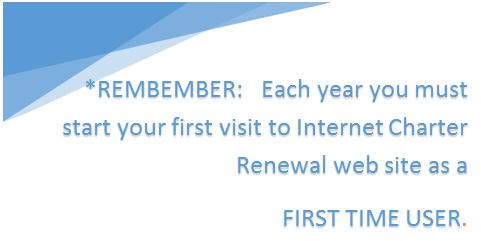 2016 Journey to Excellence (JTE) Forms
Additional Journey to Excellence References