Bay-Lakes Council Scout Shops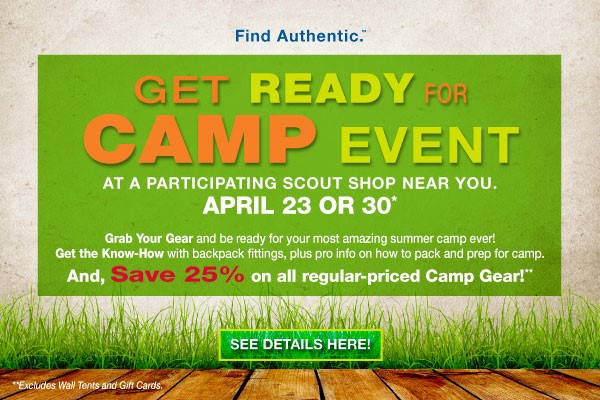 We're actively seeking motivated people to join our team. We have several part-time positions available.
Previous retail sales and customer service experience is a plus, as is a background in Scouting, though neither is required.
Training will be provided. If this sounds like something that interests you, please contact Tom DeYoung,
Senior Store Manager, at the Bay-Lakes Scout Shop at (920) 831-9504.
Bay-Lakes Scout Shop
2555 Northern Road
Appleton, WI 54914
Phone: (920) 831-9504
Fax: (920) 831-9507

M-F: 9:00 a.m. – 6:00 p.m.
OPEN 10:00 AM - 1:00 PM EVERY SATURDAY
BayLakesScoutShop@Scouting.org

Territory Manager: Ragina Wegner
Senior Store Manager: Tom DeYoung
Sales Associate: Lynne Moore, Carrie Lehner

Bay-Lakes North
1230 Main Street
Green Bay, WI 54302
Phone: (920) 438-3999
Fax: (920) 321-0550

M-F: 9:30 a.m. – 6:00 p.m.
OPEN 10:00 AM - 1:00 PM EVERY SATURDAY
BayLakesNorthScoutShop@Scouting.org

Manager: Lynn Bertrand
Sales Associates: Christine Deuchert, Penny Wendorf

Unit Account Access Information: Email Tom DeYoung with your Unit Number and the name of the person(s) to allow access to the account.
Scout Shop Links
BAY-LAKES SCOUT SHOP ORDER SHEET
BAY-LAKES SCOUT SHOP NORTH ORDER SHEET
UNIFORM PATCH PLACEMENT GUIDES